Maxvita Foods
Snacks Foods Manufacturer website was developed by SiteURL.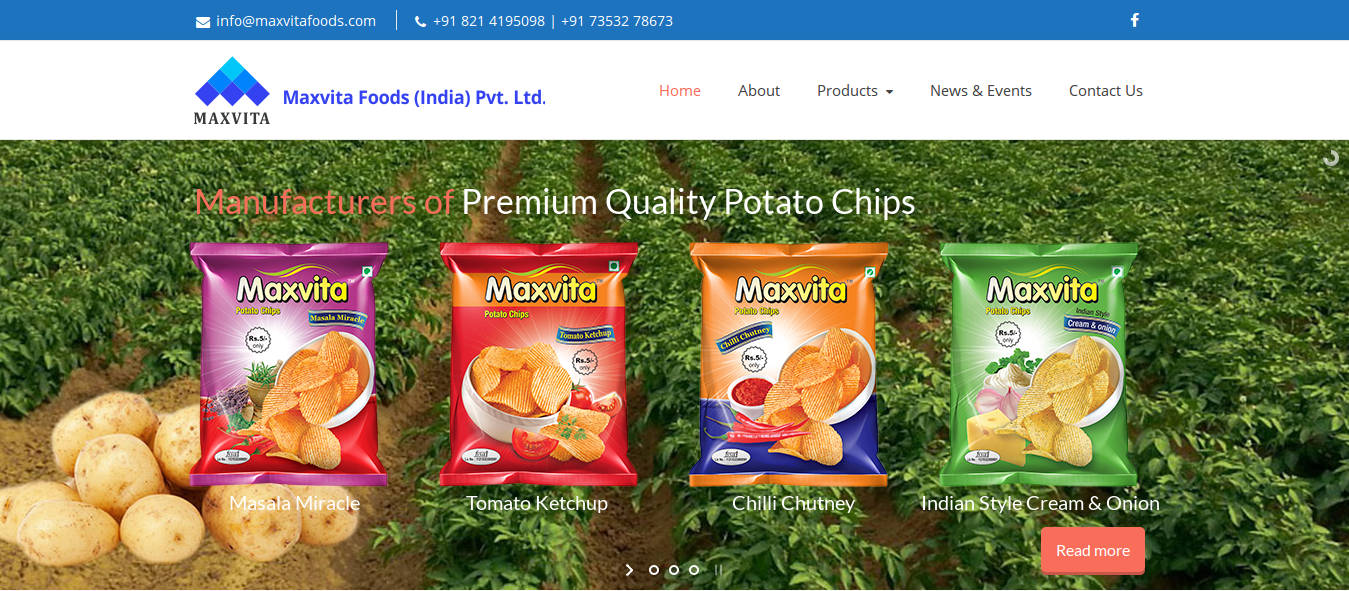 Maxvita Foods is one of the leading snacks foods manufacturing companies in South India. Having started its modern manufacturing unit in Mysore Karnataka in the year 2013, Maxvita Foods has very rapidly scaled up as a major player in the branded snack foods market in South India.
The sales of Maxvita Foods was raised after client launched the website created by SiteURL. The credit of the up in sale was given to the design of the website created by us.