Ladakh Mitra
Tours And Travels website was developed by SiteURL.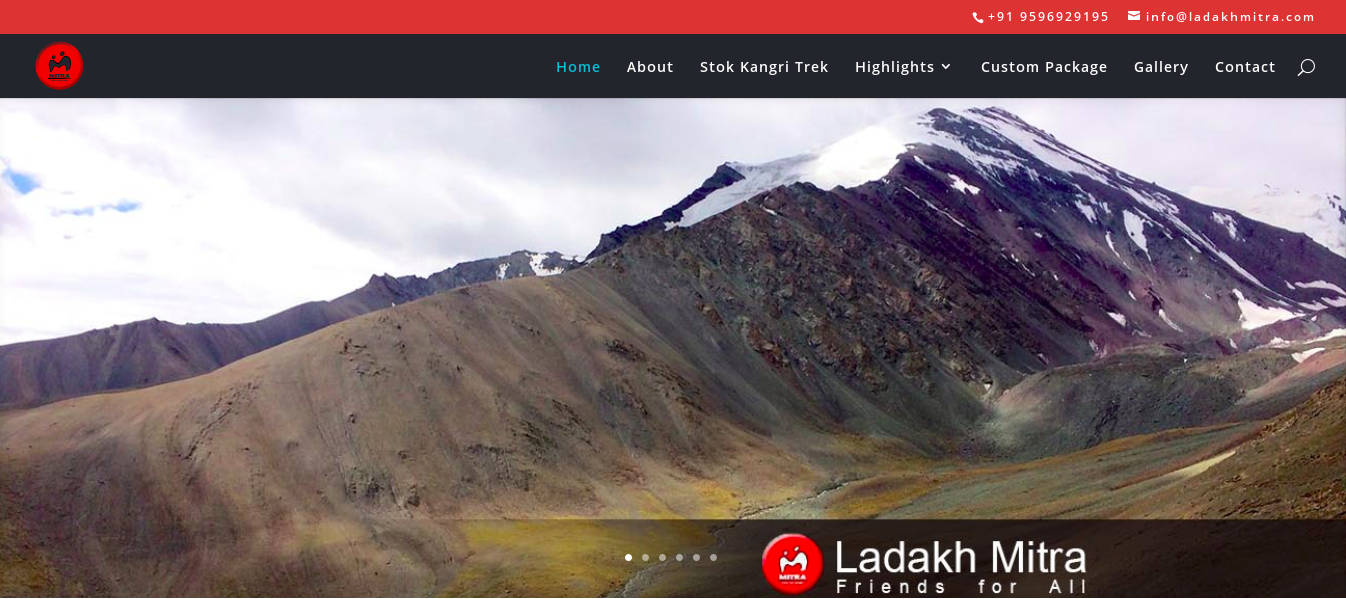 Travel company that specializes in Stok Kangri expedition. Started in 2011 by Mr. Tashi Nurboo Jayo, a resident of Stok Village. It was established with an aim to let people scale the Stok Kangri and embrace the beauty of Stok village along the trek. "Ladakh Mitra", has a lingo of friendship in the name 'Mitra', as in 'companion'. We take care of our clients as friends. Mitra  members are basically a friend circle of outdoor lovers and sport enthusiasts ( which we would love to expand ) that work together to provide a friendly atmosphere to the clients. Mitra also shares a student body network and functions smoothly, as young minds always find their way in hurdles.
This project was one of our websites that is launched at National level. The website describes the different tariffs for trekking experience. The project got highest reviews soon after the launch.