Mahajana Education Society
Educational Institutions website was developed by SiteURL.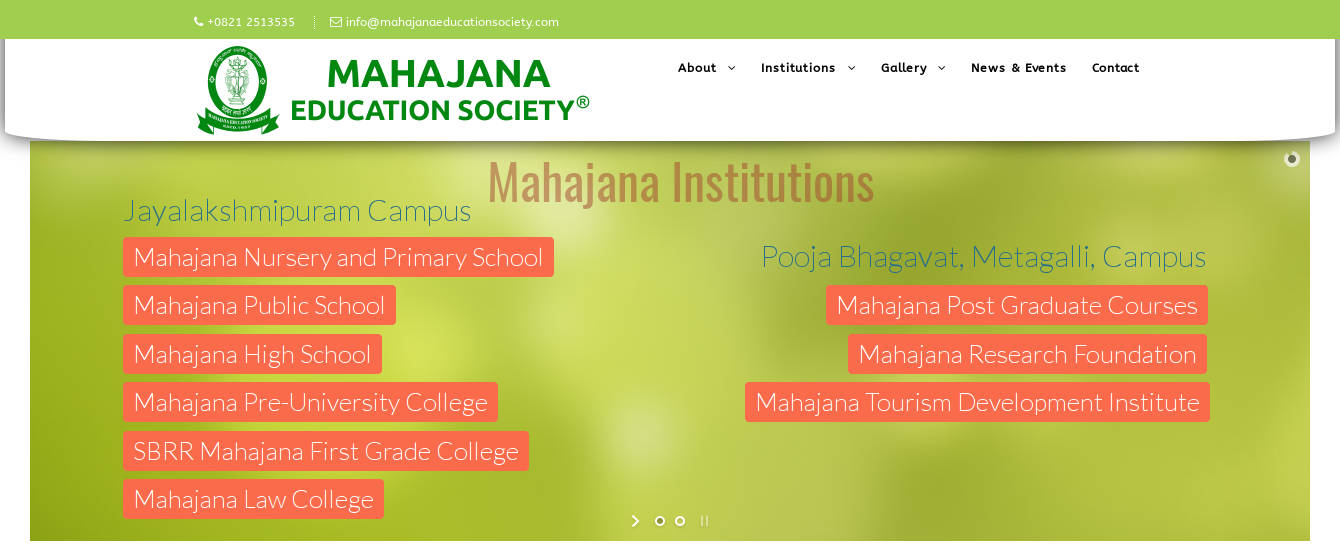 Mahajana Education Society was started in the pre-independence period in 1937, when the failed students were not being admitted to High Schools, run by the Government. To provide education to such children, the great freedom fighters of Mysore of that time namely Sarvasri. Ramachandra Jois, M. N. Jois, G. Ranganna, H. Anantharao, Agaram Suryanarayana Pandit and other well wishers led by Sri. Ambale Subramanya Iyer laid the foundation to Mahajana High School in Lakshmipuram, in Mysore, which finally led to the present Mahajana Education Society over the decades.