Prakruthi Ayurveda Prathishtana
Ayurveda Hospital website was developed by SiteURL.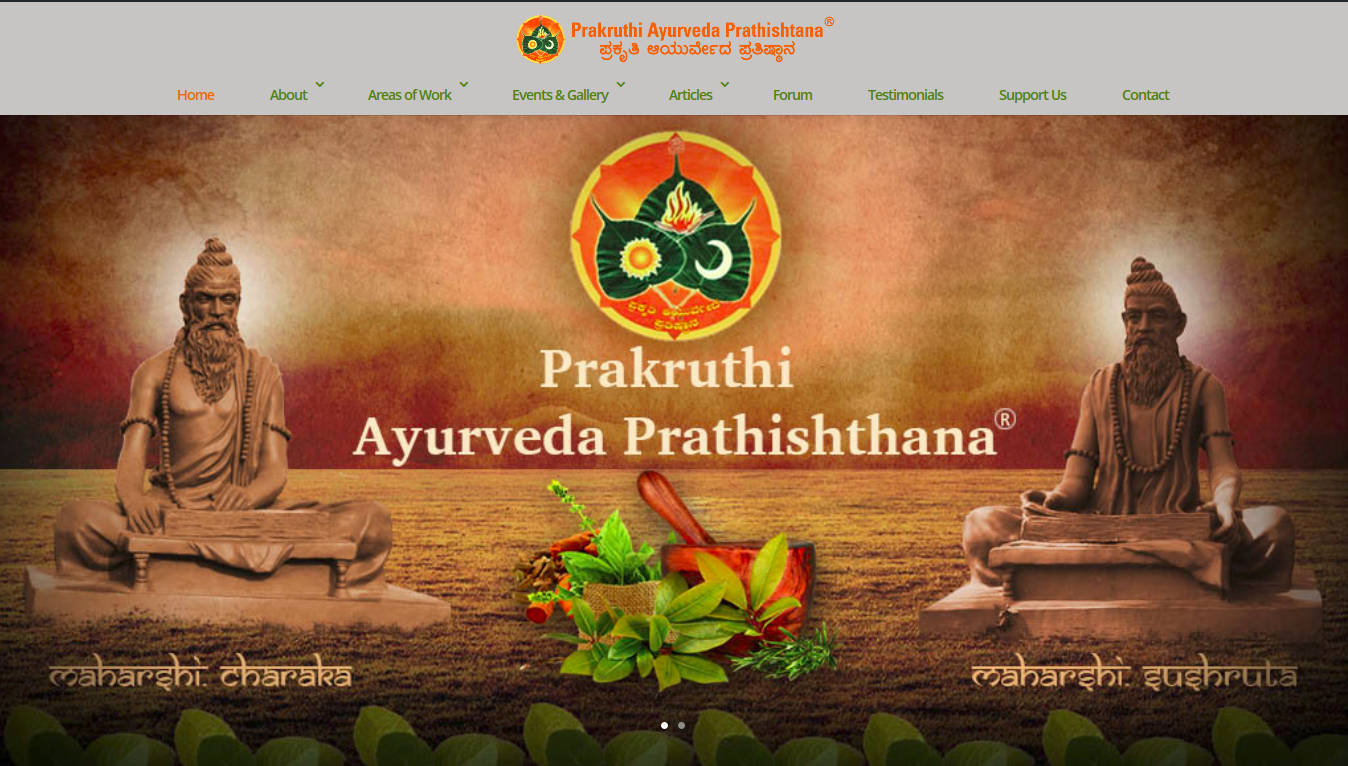 Prakruthi Ayurveda Prathishtana® is a noble venture for the promotion of authentic Ayurveda by means of education, service and support. This charitable trust came into existence in October 2009, to re – establish Ayurveda for better health of all communities as a preventive, curative and health promotive system of medicine, practiced in India since ancient times. It was established with an aim to promote & preserve the glory of Ayurveda in its true essence.
The website was designed in the way that the site clearly shows the benefits of going along ayurvedic techniques and eventually the website brought us the compliments from clients for developing a meaningful website.