Tanvi Trading Corporation
Solar Products website was developed by SiteURL.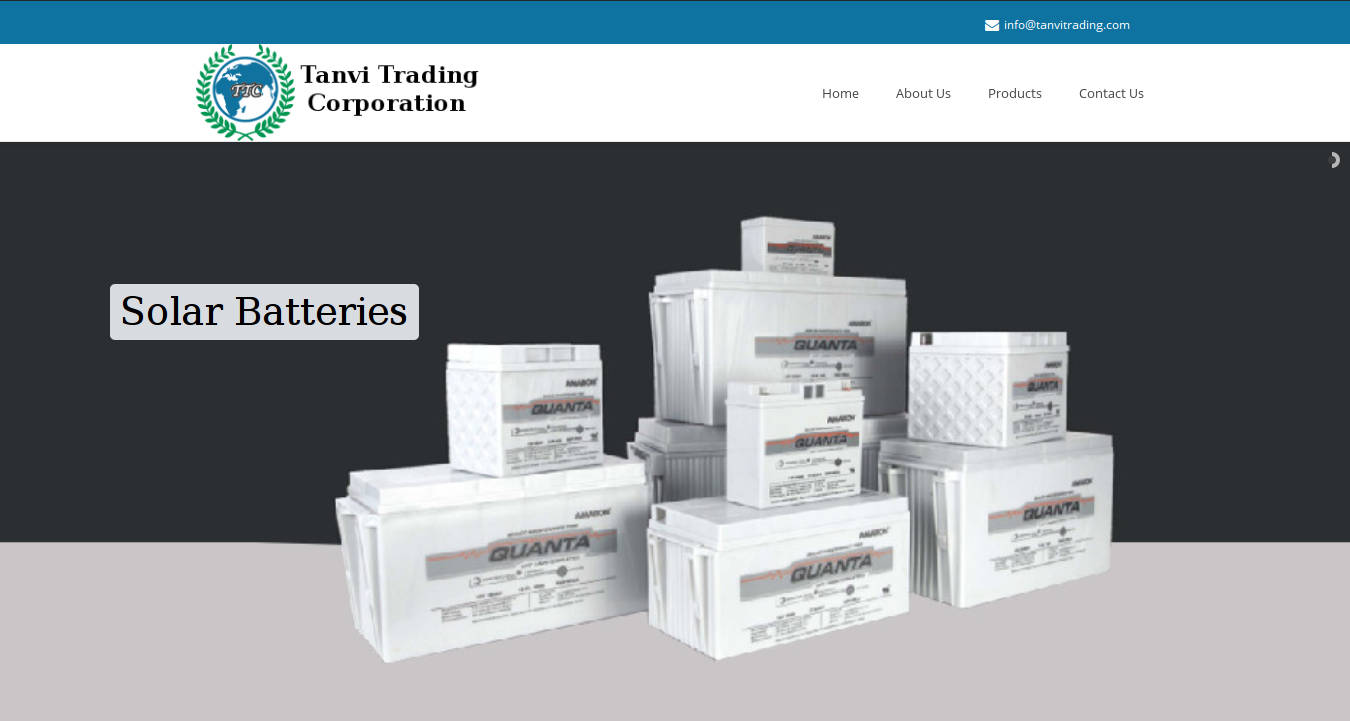 Tanvi trading corporation has been incorporated as a deemed Exports Oriented Company In india . We have established Business Association with Cavendish Lloyd Energy- Dubai , UAE and Cavendish Lloyd Zimbabwe Pvt Ltd – Harare , Zimbabwe for Catering Domestic, Agricultural and Industrial Solar Based Solutions.
The website for Tanvi Trading Corporation was developed by SiteURL. The website was applauded by client for it's unique design and presentation.