Trendz Apartments
Apartments website was developed by SiteURL.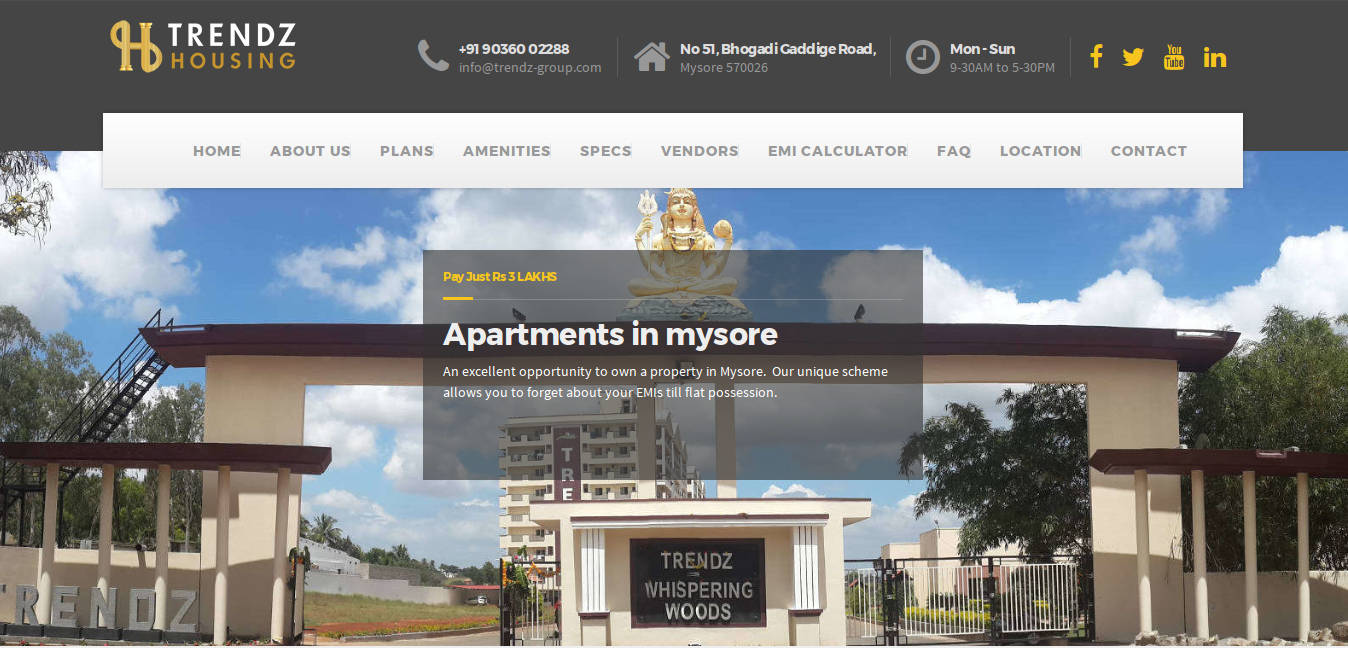 TRENDZ is known for it's tradition of building high class residences. TRENDZ has announced it's new ultimate destination in the heritage city, "THE WHISPERING WOODS". Lavishly enfolded off the hustle and bustle of the city and making a beautiful.
The Trendz website is highly recognized for it's unique format and design that took our designs to a new high.