Vidwath
Educational Consultanat website was developed by SiteURL.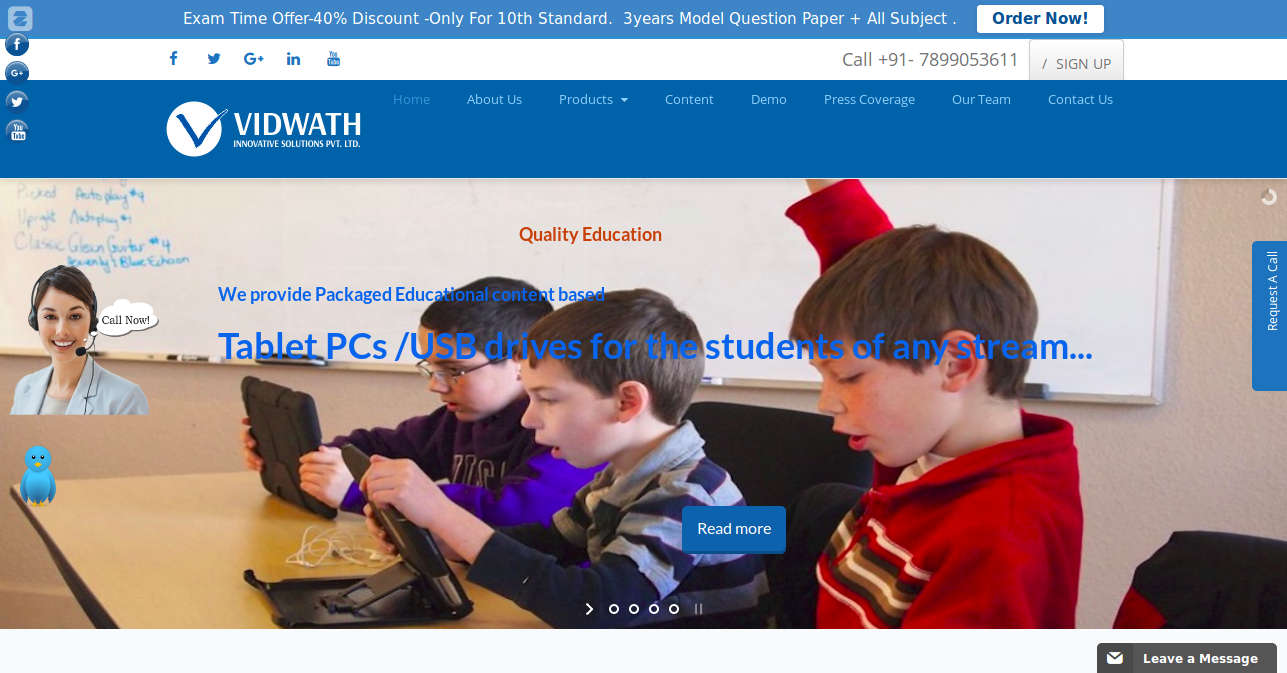 Vidwath Innovative Solutions Pvt Ltd started in 2013 as Secured Solutions by providing end to end IT solutions  identifying the real need for quality content to empower schools and children. Initially we catered our services to various customers in key market verticals like Educational Institutions, Corporate and other Key Govt Establishments. We have dedicated ourselves to cater to the needs of Students and Educational Institutions with the succor of technology and have been providing latest technology and quality content for children as well as the Schools and Institutions. We provide Educational content in media like Tablet PCs / USB drives for the Students and Schools of CBSE, ICSE & State syllabus up to K12 category.
The Vidwath website was launched in order to make people register for courses online. The website was a huge success and we were poured with appreciations after the completion.